Welcome to our site!

Finley's Fighters was organized after our youngest daughter, Finley, was diagnosed with a rare genetic eye disorder called Lebers Congenital Amaurosis (LCA) in 2009. This eye disorder is progressive and will cause her to go totally blind without a cure. Finley's particular LCA is from a mutation on the RDH12 gene. This is one of the rarest forms of LCA, and, for now, there is no cure.

All of the money raised by Finley's Fighters is going to the RDH12 Fund for Sight. The Fund will exclusively fund new biomedical research for Finley and other children like her with the RDH12 mutation form of LCA so that we might find a cure before she (and others) lose their site completely. You can visit the Fund's website to donate directly if you wish. We appreciate your donation!

We are completely driven to find a cure for our daughter, and we hope you join us in our efforts. We are in a race against the clock, for we know that total blindness will be in her future if we do not cure her LCA.

Please help us cure our little girl. Every dollar makes a difference! And stay tuned to this website, and our blog, Mixed Nuts, for upcoming fundraising events and ways you can help. We need everyone's help!

To support our cause we are selling a number of items. You can order silicone wristbands, our team shirts, or custom braille shirts I can make for you. Visit our products page for more information. All proceeds go to RHD12 Fund for Sight on Finley's behalf. Help us spread the word!
Please Join Us for These Upcoming Finley's Fighters' Events

4th Annual Finley's Fighters 5K Race and 1 mile Fun Run in Littleton, MA on June 5th, 2016

Sign-up is now open


---
---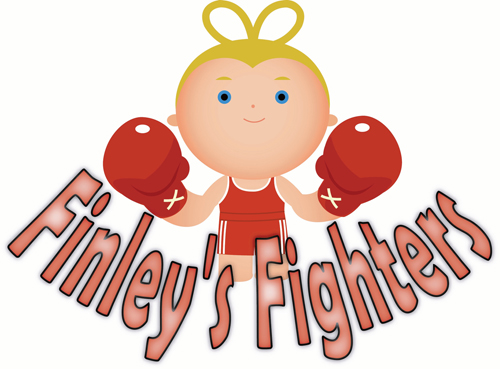 Thanks to you and your support, Finley's Fighters has given over $300,000 to the RDH12 Fund for Sight to develop a cure